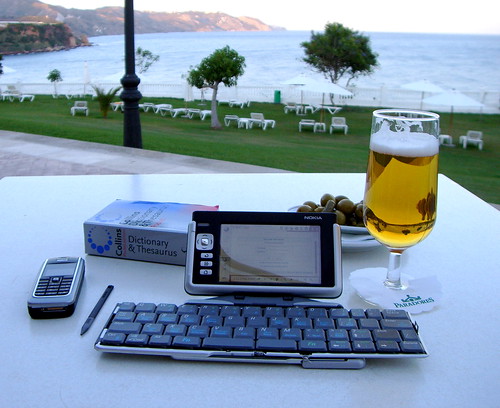 Want to cover an event through Live Blogging  ? Google Wave is all you need for Live blogging using WordPress (or any other blogging or CMS platform like Drupal and Joomla ). Read on, to know how this can be done.
The Solution in Simple Words
Install a WordPress Plugin that embeds Google Wave in to your Blogpost, and then publish your wave on your blog, and you are ready for the show ! Now all you need to do is updating the wave, which will automatically update your blog post, real time.
Now, Those Simple Steps
Find the right Google Wave Plugin for you. If you are using WordPress, there are three plugins, wp-wave-shortcode, and wavepressthis. But the best wordpress plugin for Wave is, Wavr. It provides one click integration of Wave to WordPress.
If you are using Drupal on your website, "Drupal Waves" plugin will help you embed waves to your webpages. Find the details about Drupal wave and 7 more useful google wave plugins here. If you are using Joomla, you can download the Joomla Wave Plugin from here.
After the plugin is installed and activated, all you need to do is embed a wave in your blog post, and start updating the wave, which will be updated on the blog as well, real time. People can read things while you are typing those words, you can share images, videos, etc, by simply adding them to wave. Your blog post or webpage with the wave will work like a charm, providing live streaming of the session you are covering !!
What do you think ? 🙂
ps: photo by  Ben30